Dreamworld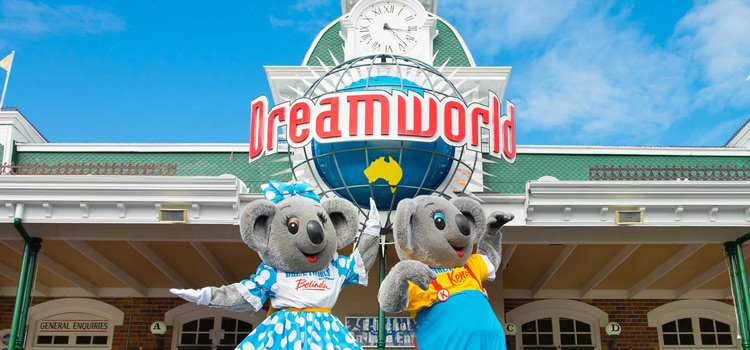 Absolutely brimming with happiness and excitement, Dreamworld is packed with over 50 rides and attractions to suit all ages from toddlers to grandparents.
Australia's largest theme park boasts some of the tallest, fastest, and scariest rides in the country including the BIG 9 Thrill Rides that are sure to impress even the most seasoned of adrenalin junkies.
ABC Kids World is a magical wonderland for children that features Giggle and Hoot, The Wiggles, Play School, and Bananas and Pyjamas. While DreamWorks Experience boasts Madagascar Madness, Shrek's Faire Faire Away and Kung Fu Panda: Land of Awesomeness. There are also plenty of live shows, famous characters, and adventure rides.
Dream World is also home to Tiger Island where you an encounter these majestic creatures in their own habitat and watch them play, swim, and eat!
Speak to Discover Queensland to get your Dream World Tickets today!