WhiteWater World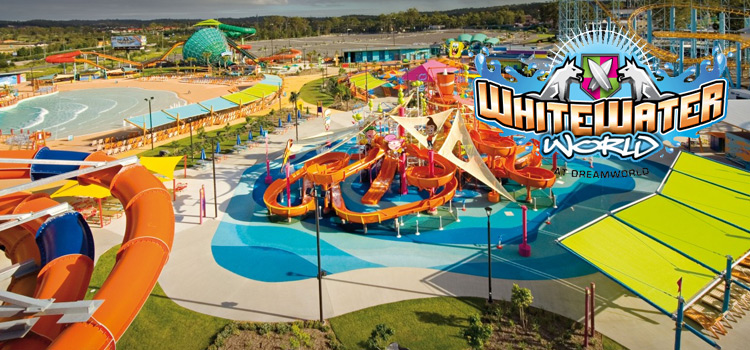 WhiteWater World is water powered oasis of extreme rides and family friendly attractions amalgamated to be a great day out for all visitors who enjoy a swim in the beautiful Gold Coast sunshine!
Take a trip down the world's first 8 lane Octopus Racer, check out the newly opened 'Triple Vortex' or 'The BRO', then barrel own the intense 'Super Tubes Hydro Coaster' an awesome roller coast on water, or the 'Cave of Waves' that boasts barrels up to 1.5 metres!
There's plenty for the little ones too with Wiggle Bay that features toddler slides, sprays, water pianos and flutes!
WhiteWater World uses cutting edge technology to bring you the latest in water powered thrills for the whole family! So speak to the holiday experts at Discover Queensland to organise your White Water World Tickets today!